December 1, 2013 by smasd
Welcome to DECEMBER.
Today is the beginning of December, 2013 and once again I am amazed at how quickly time passes.  We are already entering into the last few weeks of the second quarter of the grading period for this school year.  All administrators, faculty and support staff are working diligently to take a look at the data from assessments, observations and school work to determine how to help each of our students…your children.  This could be misconstrued as "efforts to pass the test, raise the scores."  What it really is …it is an opportunity  to review information to make sure we are helping each child in the area where they may struggle, praise them for what they do well and help them to grow academically.
COMPREHENSIVE PLAN MEETING
Our first full Comprehensive Plan Meeting was held on Monday, November 25th in the SMAHS library.  There was an excellent turn-out and we are now working toward replacing our Strategic Plan with a new Comprehensive Plan that will lead us through the next three years.  There used to be 6 plans that the state required as part of the Strategic Plan and now they have integrated those plans into one.  The main items in this plan will include coverage from Chapter 4, Chapter 12, Chapter 14, Chapter 16 and Chapter 49.  Those are all legislated into school mandates and can be found on the PDE site.    The plan covers the standards (now the PA CORE), Special Education, Student Services, Gifted and the Certification requirements to name a few.  This process will take the entire year and will be on the board agenda for approval in late Fall 2014.  Stay tuned for more information.
WELCOME NEW BOARD MEMBERS
We are fortunate to be welcoming three new board members to the SMASD Board of Directors.  On December 5th, these community members will be sworn into the oath of office of a school board member.  This is an unpaid position that is service oriented to help govern the public school.
Dr. Clythera Hornung, Mr. Robert (Bert) Sorg, Mrs. Stacy McKee are the new members.  Bryan Chiappelli and Matt Quisenberry are members who have been renewed as members.  We still have Robert Luchini, Charles Liptak, Patricia Rezmerski, and John Mulcahy.  If you see any of these community members be sure and thank them for their service to the community.
SCHOOL INFORMATION
The IRRC board approved Chapter 4 regulations that all students in the graduation year of 2017 must pass the three KEYSTONE exams.  The three are Algebra 1, Biology and Literature.  These are three exams that have been given in many other states and allows students to learn material at a rigorous level of understanding in each of the content areas.  If we take the material that we teach and bring it to the level of understanding for the "real" world, students will see value in what they need to know and understand.  Let's all work together to help each child be successful.  Thanks for your support.
Tis the season to be jolly…
The season of giving is upon us and giving a wrapped gift is not always the best gift.  Reading a story to your child, checking their homework, sitting down to talk to them about the importance of hard work and effort in all that they do are sometimes the BEST GIFTS you can give.  I grew up without many advantages but my mother always gave me the gift of caring that I worked hard and did my very best.  There isn't a greater gift you can give your children.
Live for Something . . . . . . . . . . . . . . . . . . . . . . . . . . Thomas Chalmers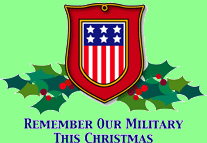 "Live for something. Do good, and leave behind you a monument of virtue that the storm of time can never destroy. Write your name in kindness, love, and mercy, on the hearts of thousands you come in contact with year by year; you will never be forgotten. No, your name, your deeds, will be as legible on the hearts you leave behind as the stars on the brow of evening. Good deeds will shine as the stars of heaven."
It's not the things we get but the hearts we touch that will determine our success in life.
~Mac Anderson
HAPPY HOLIDAYS FROM THE SMASD
Sincerely,
Ann Kearney
Superintendent